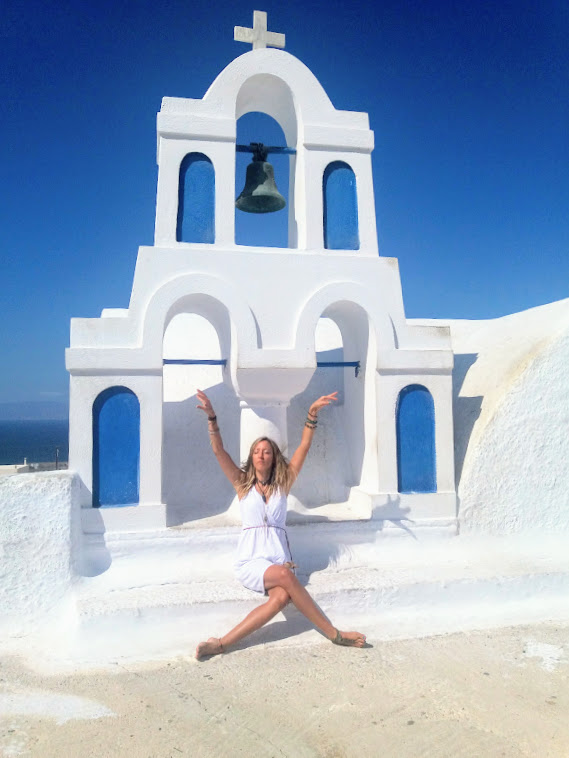 Santorini Greece. My personal Journey Tapping Into My Ancestral Divine Feminine Greek Roots
Namaste from Greek Isle of Santorini, Greece! I write this blog today, in a friend's tiny cave like home in the quaint village of Akrotiri on the island of Santorini, Greece. I chose to journey here to to visit my mother and family. My mother was one of 9 children born and raised in this sacred land. She is the only one in her family who moved her life to America. Growing up in America as a 1st generation Greek, I could always sense the essence of my ancestral heritage. I tried to fit into American culture and managed to do so quite well, but I somehow felt different. It's like I could hear the divine, feminine lineage of my ancient Greek sisters and grandmothers calling to me. As a child, I soaked up the stories of Greek mythology and by the time I could walk, I was able to "feel" as an empath, channel healing energy and see what others could not. Most of the the time I kept these feelings to myself. I didn't want to appear different. Just growing up as a half Greek in America was weird enough to some. If you have ever watched the movie, "My Big Fat Greek Wedding", you will understand what I mean. Sadly, as young child I fought the messages that my Greek ancestors were trying to send to me. Messages that I could tap into their energies. But as I grew older, I began to ask my mother questions about her life and what she knew about her mother's life. I started to meditate on the divine sisterhood and the powerful Greek Goddess Warriors of Light such as Athena, the Goddess of Wisdom, Aphrodite the Goddess of Love and Beauty and Artemis, the Huntress Goddess. Yoga and my spiritual studies have opened my view of the world of energy. As I meditated with my ancestors and with the Goddesses of Greece, I was able to heal and grow.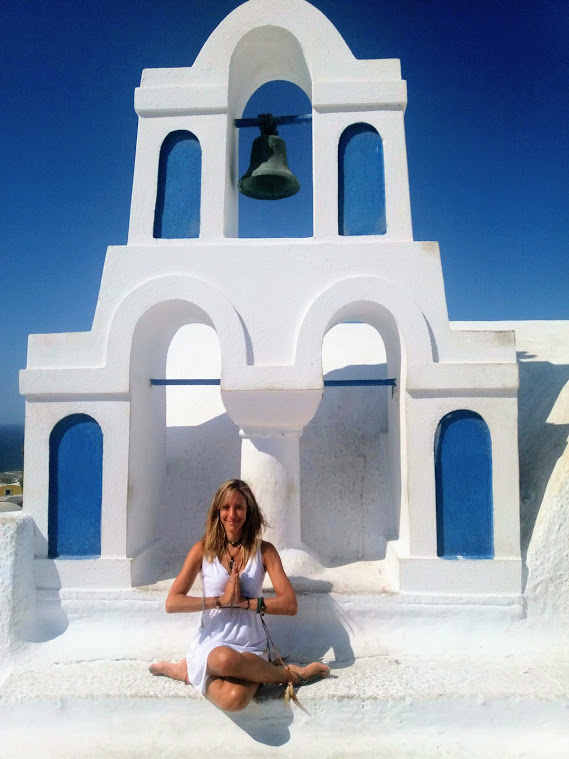 Our ancestors are a source of inspiration, knowledge and protection as well as a source of trouble, chaos and patterns of pain in our lives.  Most of us have no idea how strong the hidden influence of our ancestors is on our lives. You see, some of our pains don't even come from us. It's in our DNA. And also in your DNA are your special gifts.
Think of your ancestral lineage as a frequency. Your DNA is like a receiver. The ancestors are broadcasting into this frequency. Just like a radio receiver, you need a clear channel so you don't receive static. This is where you can send healing. Clear the pathway and receive their sacred gifts, skills and love.
My culture is Greek. Whether or not yours is, you ancestors come from somewhere.  Jewish or Native American, Eastern or wherever… we all have a history.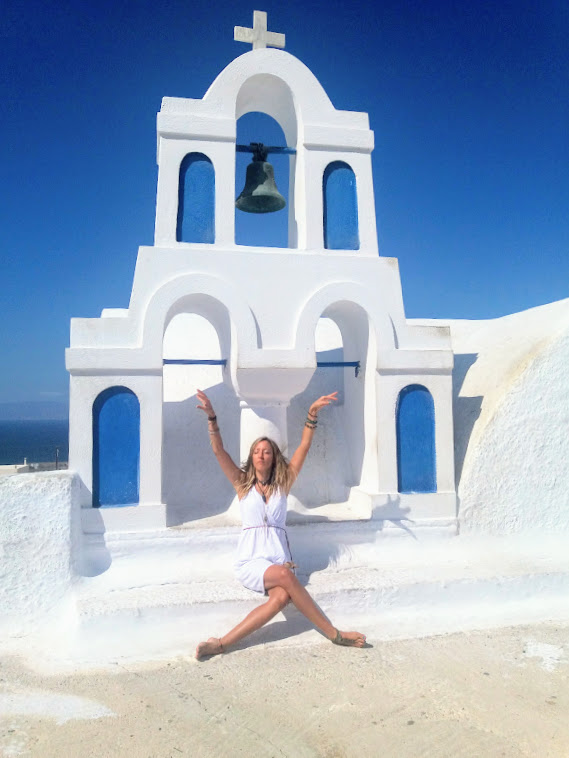 Jewels Bertrand Invocating the Greek Goddess of Divine Feminine on a Soul Journey in Oia, Santorini Greece
The Greeks are and were deeply intelligent and spiritual beings, they paved the path of medicine, mathematics, language, art, poetry, democracy, architecture and so much more.  But yet for thousands of years they have been fighting to survive. And today they are fighting again for survival in the infamous Greek Crisis. I think even to my mother who fought faithfully, heroically and valiantly, bringing healing to my father who was dying from the incurable disease of ALS. For 13 years she kept him alive with her love, knowledge and healings. Today I celebrate her and all of the Goddesses. And in this sacred land, I set my intentions to clear the energies of their pain. To detangle their roots and to embrace their gifts.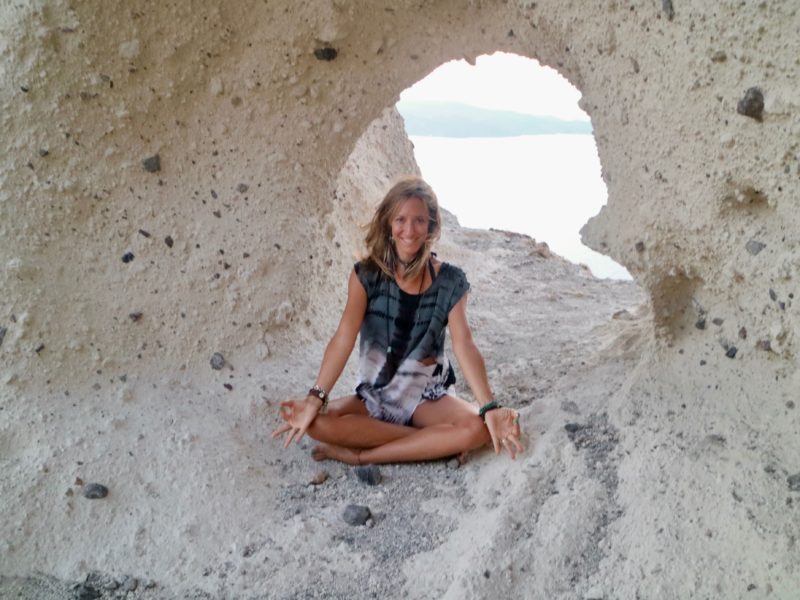 As I walk the narrow pathways of this beautiful, volcanic island where my sisters and the Goddesses have walked before me, I embrace their spiritual traditions, I dance their sacred dances and I send them healing love.  And I invite you, wherever in the world you are to call into your ancestry.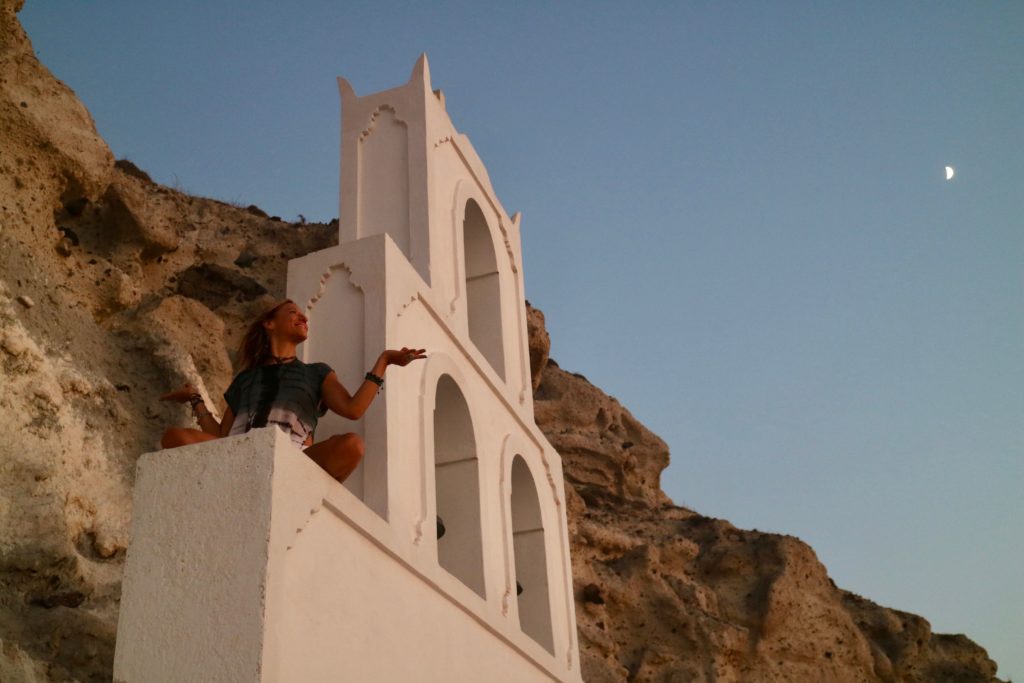 Take time to keep your ancestral connection alive, strong and clear. Because it's through our ancestors we can connect to the highest spiritual knowledge and higher consciousness.
Will you join me in invocation the divine ancestors? Have you worked on healing your family lineage? Or perhaps you have channeled into sacred skills acquired from your ancestors. I for one know that I acquired the gifts of energy healing through my blessed lineage.  We'd love to hear from you. Please share your story here on the blog so we can all help each other on our Soul Journey.
I'll be sharing spiritual tools and tips here on Shine Your Light as I journey across the globe to the core of the soul. Sign up on my Youtube Channel,  Instagram or website if you want to virtually travel with me on a Soul Journey.   And share with someone who you feel might resonate with.
If you would like to travel with me on a magical, tropical island in Thailand, I'll be hosting my next Sacred Healing and Meditation Retreat on January 29, 2018. All the details can be found at http://jewelsbertrand.com/retreat/
And stay tuned for the Santorini Yoga and Adventure Retreat in Spring of 2018. We will be doing yoga in secret, incredible view spots on the cliffside, taking eco e-bike tours through the winding  streets in the traditional Greek villages, hiking and meditating along the volcanic paths with views of the classical white washed buildings with blue domed rooftops, learning to cook delicious Greek style vegetarian meals and so much more.   Send me a message if you wish to be on the early bird mailing list for this retreat of a lifetime. Jewelsbertrand [at] gmail.com