What is Reiki Healing?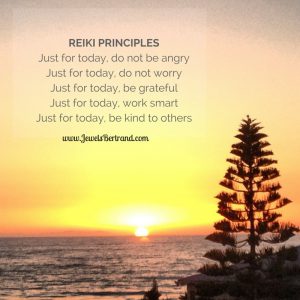 Reiki Healing is a Japanese energetic healing therapy. It is natural and non-invasive.Reiki Healing is effective in relieving pain and reducing stress, restores and balances emotions and is effective in healing virtually all illnesses. It works both on your spirit-energetic level and the physical body.  
Rei – means Universal or Divine Wisdom and Ki – means Life Force Energy. So Reiki Healing is actually "spiritually guided, life force energy therapy."
How Reiki Healing is Performed
The Reiki practitioner lays her hands on or above the recipient's body while the recipient is lying down or seated in a chair. Reiki can also be performed distantly, where the practitioner can perform a full session without actually being in the same room with the client. 
To be able to deliver Reiki, the practitioner must first go through a learning and initiation process with a Reiki Master Teacher. Once attuned, the practitioner is able to send and receive the reiki pranic energy.
Whole Person Healing Properties
As Reiki Healings treat the whole person — body, emotions, mind and spirit, the recipient can expect to feel more relaxed, peaceful and at ease. A typical treatment usually lasts about hour and leaves the recipient feeling more relaxed, glowing and radiant. Also, the results tend to be subtle and vary from person to person. And because of its gentleness, it has been used in hospitals and nursing homes, on babies through seniors.
Reiki has grown in popularity in the western world. It is currently used in private practices and in hospitals across the globe for ailments including cancer, diseases and broken bones. It is an excellent compliment to western medicine for those suffering from disease and injury or for those looking to balance emotional distress.
---
Experience Reiki's Gentle Healing Now

      In-Person or Distance Healing    $100 
---

Become a Reiki Level One Practitioner

Class is four hours. Can be booked privately or in groups. Classes done in Santa Monica or Marina Del Rey, CA or at your space within a 10  mi radius.  $174 per person. 
Reiki is not taught in the way other healing techniques are taught. It is transferred to the student by the Reiki Master during an attunement process. This process opens the crown, heart, and palm chakras and creates a special link between the student and the Reiki source.
The Reiki attunement is a powerful spiritual experience. The attunement energies are channeled into the student through the Reiki Master. The process is guided by the Rei or Universal-consciousness and makes adjustments in the process depending on the needs of each student. Many report having mystical experiences involving personal messages, healings, visions, and past life experiences.
The attunement can also increase psychic sensitivity. Students often report experiences involving: opening of the third eye, increased intuitive awareness, and other psychic abilities after receiving a Reiki attunement.
In Reiki Level I you will Learn:
The History of Reiki
The 5 Principles of Reiki
The 7 Main Chakras and Energy Centers
How to Treat Yourself and Others
Hand Placements for Self-Treatment
Hand Placements for Treating Others
How to work with Friends, Family, Children, Animals, Plants, and Clients
Upon completion of the course you will receive a Reiki Level 1 Certificate in the Usui System of Natural Healing.

 Reiki Level 1 Certification and Training $174
---